THE LEADING JOURNAL FOR AFRICAN SOCCER NEWS WORLDWIDE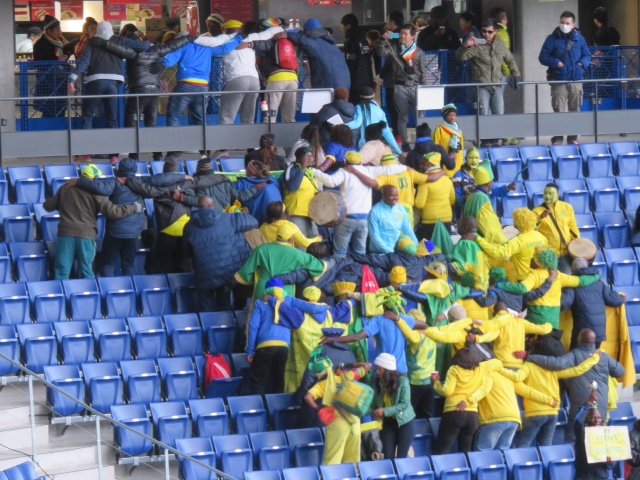 Despite losing their second-leg 'home' games 1-0 both PSG and Thomas Tuchel's Chelsea moved through to the semi-finals of the UEFA Champions League.
See 'Reports & Analysis' for John Bethell's reports from the English National League and the FA Trophy.
Our picture shows Mamelodi Sundowns fans at the Club World Cup.