THE LEADING JOURNAL FOR AFRICAN SOCCER NEWS WORLDWIDE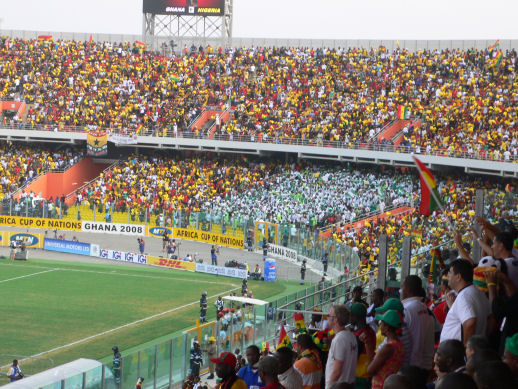 The potential weekend highlights could be at Samford Bridge (where Chelsea entertain Liverpool) and at San Siro where Serie A leaders Inter face their great rivals AC Milan.
And Toni Conceicao (Portugal) is the new coach of the Cameroon national team.
Our picture shows Nigerian fans at the Africa Cup of Nations.