THE LEADING JOURNAL FOR AFRICAN SOCCER NEWS WORLDWIDE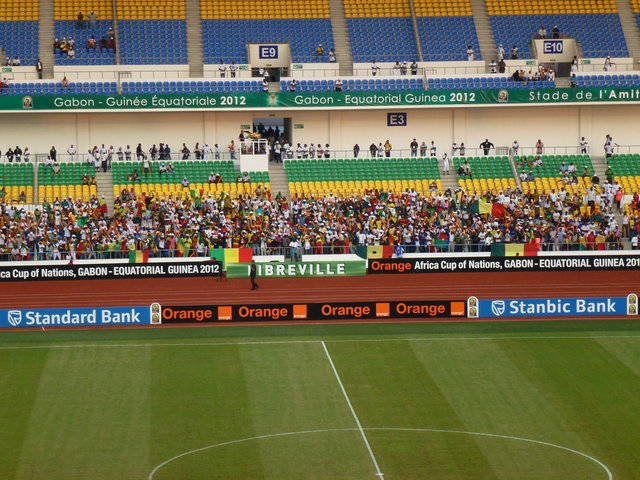 Manchester City's long winning run ended in the Derby after they lost 2-0 to Ole Gunnar Solskjaer's United.
But the nightmare at Anfield continued following an amazing sixth consecutive home loss for Liverpool (this time to lowly Fulham)

The Madrid Clasico finished 1-1 between La Liga leaders Atletico and Real with Luis Suarez and Karim Benzema trading goals.
And there was a major shock in the Coupe de France where fourth-tier Canet Roussillon knocked out Marseille.
See 'Reports & Analysis' for John Bethell's reports from the English National League and the FA Trophy.
Our picture shows Mali fans at the Africa Cup of Nations.