THE LEADING JOURNAL FOR AFRICAN SOCCER NEWS WORLDWIDE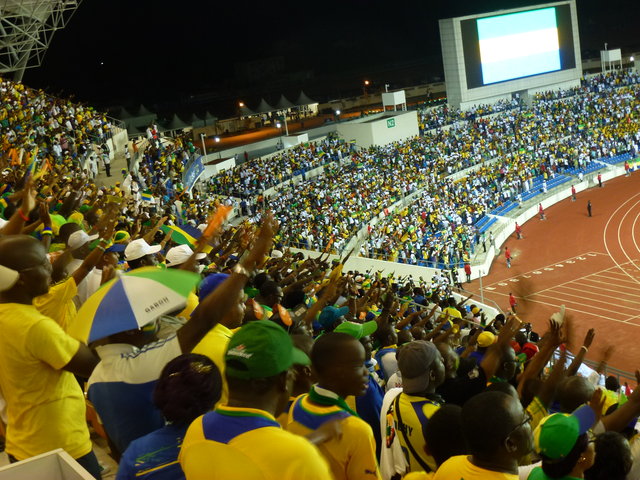 In this very unusual season, there are some unusual names currently featuring at the top of the Spanish (Cadiz) and English (Wolves) Leagues.
At least for the moment.
See 'Reports & Analysis' for John Bethell's analysis of the leading contenders for the Premier League title.
Our picture shows Gabon fans in Libreville.