THE LEADING JOURNAL FOR AFRICAN SOCCER NEWS WORLDWIDE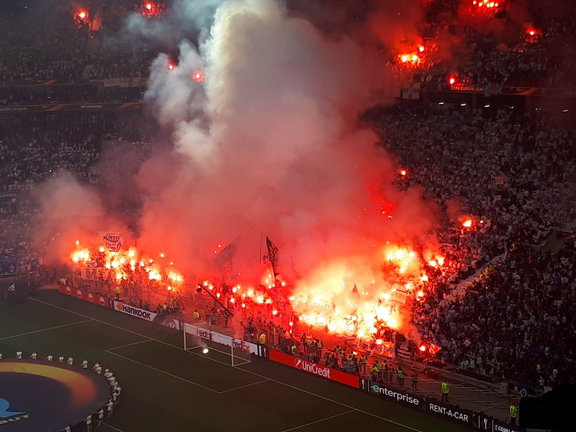 The UEFA Champions League finally resumed on Friday and Manchester City repeated their previous 2-1 win over Real Madrid to progress into the quarter-finals.
Where they will be joined by Lyon who edged out Juventus on away goals despite losing in Turin to a double of Cristiano Ronaldo goals.
See 'Reports & Analysis' for John Bethell's analysis of the current Liverpool team.
Our picture shows Marseille fans at the UEFA Europa League final.